This is a very well composed Heathen apologetic in what is hopefully a prominent blog. Excellent! Share around to spread the word? -E-
CNN Belief Blog
Opinion by Joshua Rood, special to CNN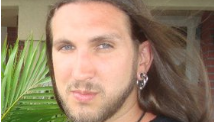 (CNN) — The word "heathen" is a very old one that once meant "heath dweller" or a person who lives out in the wild.
Eventually, when Christianity came into Northern Europe, it came to mean "one who still worships the old gods." It still means that in some parts of the world, like Iceland, where it also goes by the name Ásatrú ("belief in the Aesir").
Aesir is just a very old word for the traditional gods of Scandinavia. You've probably heard of some of these gods: Odin, Thor, Freyr and Freyja.
What you might not know is that many traditions, stories and celebrations have never gone away.
These can be as simple as the Scandinavian belief in vaettir (nature spirits) or as complex as the poems and songs about the Aesi that were written and are still sung and performed in…
View original post 721 more words